Golf
Playing at La Paloma isn't your typical experience. One of Jack's earlier designs, our 27-hole course earned the Signature distinction for his high level of involvement in the development of the course from start to finish. Mini-Verde Bermuda greens, dense fairways, seven sets of tee boxes per hole, and pristine white sand bunkers all contribute to a premium round. The spectacular panoramic vistas may just make you forget the challenges of the uniquely playable course.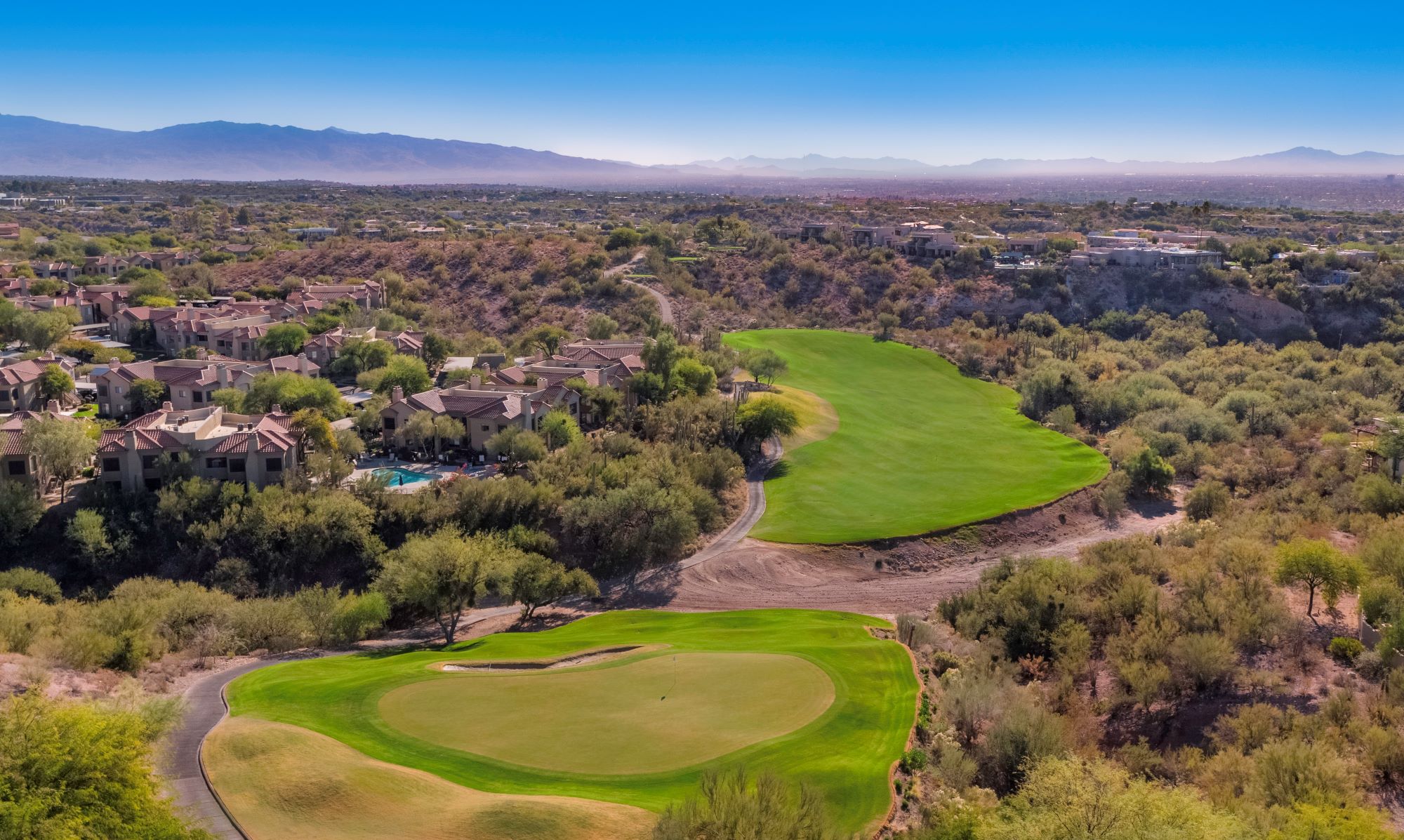 Canyon Course
Be challenged by forced carries and deep fairways as you make your way to the highest point on the course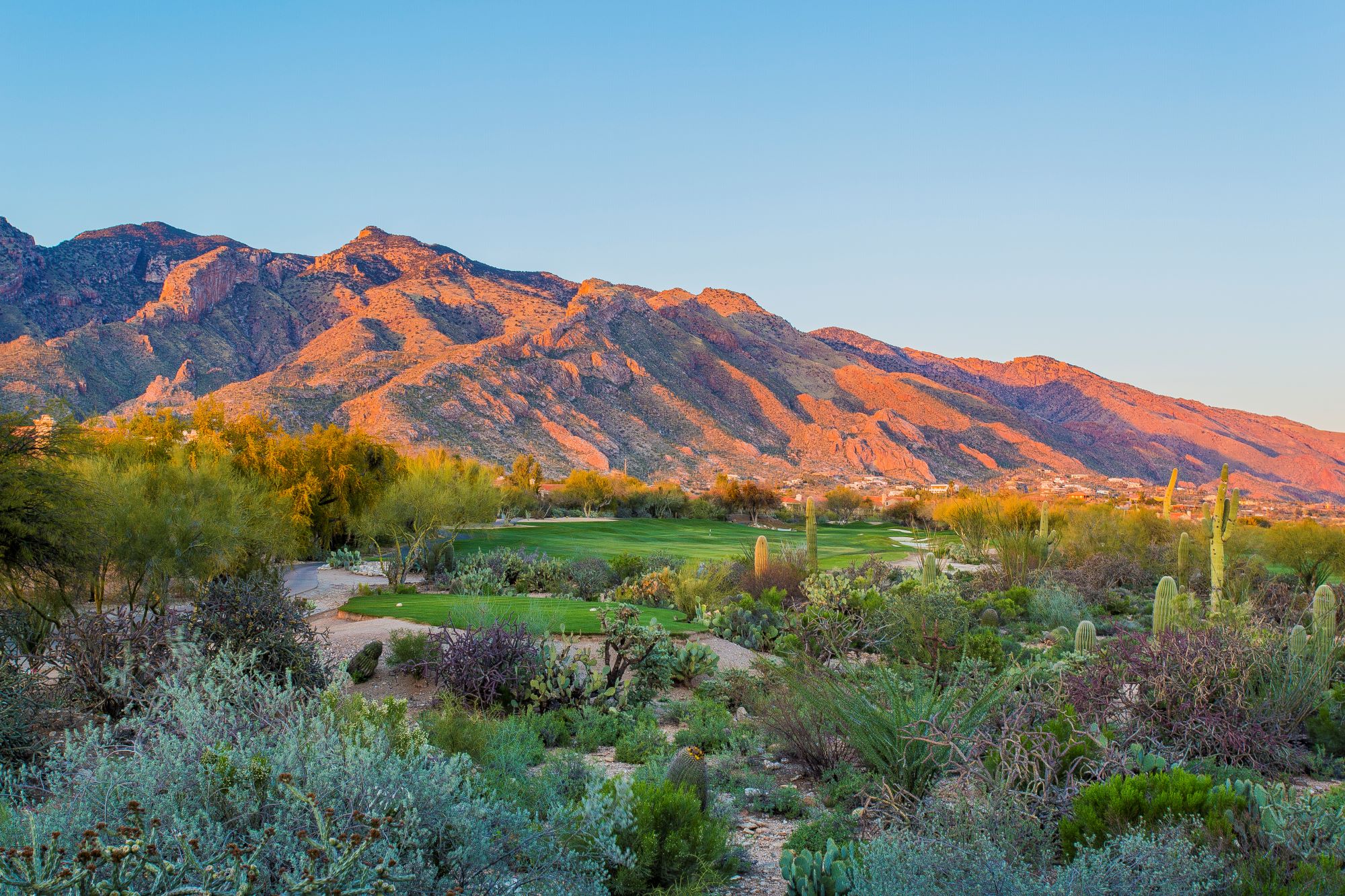 Ridge Course
Begin facing the Santa Catalina Mountains and then turn for scenic views of the city
Member Golf Events
Member events offer both competitive and social opportunities to suit any level of play. Those looking for competition, or just a little fun have an equal opportunity of finding both. La Paloma hosts a variety of tournaments and championships annually for men, women and couples.
Join one of our golf associations or participate in member guest events. There's a group for everyone!
Men's Golf Association (MGA)
Tournaments are held the first Saturday of the month and one Wednesday mid month year round. Tournaments include individual, scramble, best ball and Ryder Cup formats. The annual fee is $140 and includes the following:
GHIN Handicap for the year

12 Guest Passes at the current cart rate fee and an opportunity to play in the two MGA events each month
Women's Golf Association (WGA 18 holers)
Tournaments for the 18 holers are held every Tuesday morning October through April. Every week is a different fun format. Some events include lunch following golf. The annual fee is $133 and includes the following:
GHIN Handicap for the year

12 guest passes at the current cart rate fee
Women's Golf Association (WGA 9ers)
The 9ers play Wednesday mornings October through April. The annual fee is $110 and includes the following:
GHIN Handicap for the year

12 guest passes at the current cart rate fee
Members may choose to participate in boththe 18 holer and 9er events.
Couples' Golf
Are you and your spouse/significant other competitive and like to have fun? Participate in our 18 hole couples events! The results are ongoing and the winning couple receives a trophy in April along with bragging rights! The cost will include the cart fee and prizes with the option to purchase food and beverages after your round.
Hole-In-One Clubs
Members who choose to sign up for the Hole-In-One-Club will pay $5 to the pot each time a Member gets a hole-in-one.

If you get a hole-in-one, you'll receive $5 from all members in the hole-in-one club.

Contact the Pro Shop to sign up for the Hole-In-One Club.
Member Guest Tournaments
La Paloma hosts several Member/Guest events throughout the year. Events will differ in format and all include food and beverage, entertainment and prizes. This is a great way for members to invite a guest to enjoy the course and club. Some of our events include:
Dove Hunt | November 16-19, 2022

Senior Classic | March 3-4, 2023

Cazeria | April 23-25, 2023

The Shootout | May 4-6, 2023
Club Championship
Open to all golf members who wish to compete. Categories include men's, men's senior, men's super senior and women's. Choose the best flight for you to compete to win a trophy and earn bragging rights for the next season.